The Reinvention of Whitby.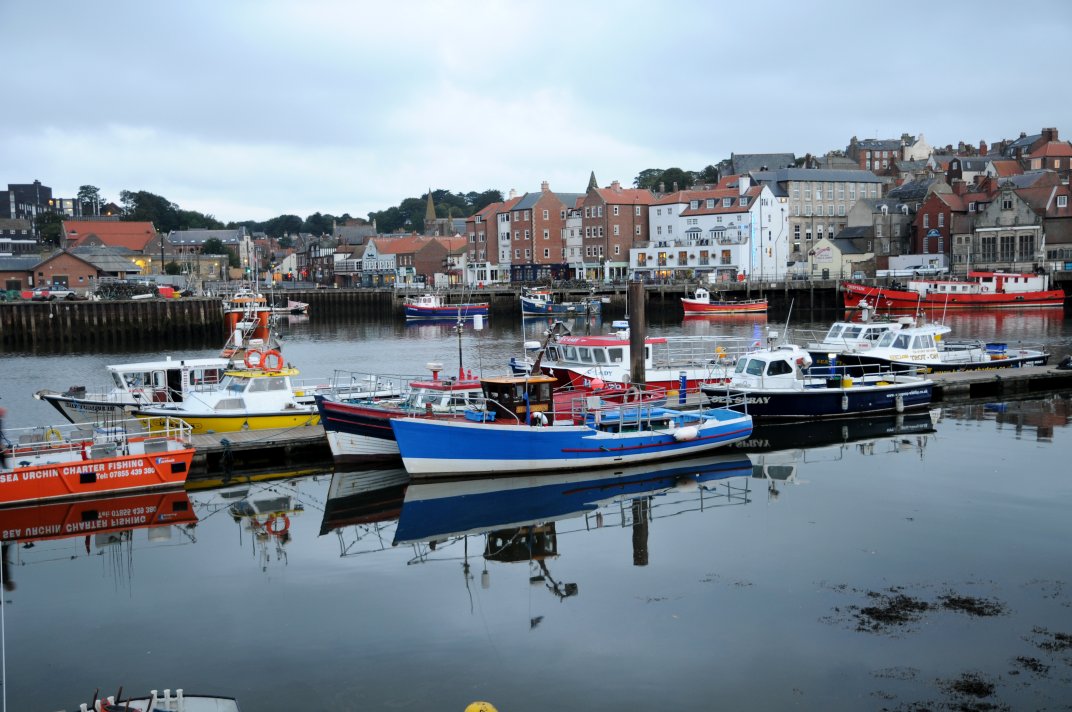 Britain's consistent number one charter fishing port. Quite an accolade, and quite a bold claim to make which takes some pretty strong backing up. I can think of a few venues that would most certainly be in the running, and right up there with them would have to be the North Sea port Whitby. I'm confident that few boat anglers would seriously argue with that. But, even a venue worthy of that level of status is not immune to its ups and downs on occasions as has happened in the past. The trick is in Whitby's case, that in climbing back up after one such a blip, it has completely re-invented itself in the process to the extent that anglers who fished it back in its halcyon days of the late 1970's through to the early 1990's would barely recognise the fishing in terms of approach. Tactically, it has had a total face lift, and one of the main architects here has been 'Sea Otter 2' skipper Paul Kilpatrick.
I remember fishing Whitby in the days when angling cobbles left the harbour here, and for that matter most other ports along the Yorkshire coast, loaded up with sacks of fresh mussels which the skipper would be relentlessly shelling for bait throughout the day. Long drifts over hard ground with bait were the order of the day back in those early years. Then the offshore wreck fishing exploded onto the scene with jiggers and muppets replacing bait, and huge Cod and Ling hauls, including records, replacing the more mundane catches on the mussel closer in. As a result, Whitby became a place of pilgrimage and rightly so as it added the Coalfish record to the Cod and Ling titles it had already claimed, and life in that corner of the North Sea had never looked more rosy.

The Full Article can be found HERE


Latest Video
A video documented case of the loss of one of the top high water fisheries in the north-west of England. Despite plea's, meetings and promises by Wyre Borough Council and their contractors, when the heavy machinery moved in, all hope of high water and disabled access fishing went down the pan along a good length of the Rossall shoreline.
Latest Podcasts
| | |
| --- | --- |
| EP 206. Eddie Weitzel, Essex and Lancashire. | |
| Recorded in 2016. Now residing and fishing in Lancashire, Eddie Weitzel, son of 1970's Essex charter boat skipper Arthur Weitzel on whose boat John Rawle and Bod Cod devised uptide fishing, talks of his earliest recollections of the boat and shore fishing on his old home patch, and now along his adopted north-west coast. | |
| EP 205. Big Fish Small Boat, Alastair Wilson. | |
| Recorded in 2016. For most people, big fish in small trailed boats means at best Tope and Conger, and more likely Huss or Rays. Not over on the Irish small boat scene. Here Alastair Wilson discusses encounters with Blue Sharks, Porbeagles, Common Skate and Blue Fin Tuna aboard his Warrior 165. | |
| EP 204. LRF Matches Andy Copeland. | |
| Recorded in 2016. Light Rock Fishing (LRF) combines species hunting with light tackle fishing. Here LRF match angler Andy Copeland explains the tactics and rewards around his native north east coast. | |